FROM SEA TO CITY
About
From the Sea to the City aims to join forces to reimagine the European stance on migration with cities and human rights at the center. With this vision we want to send a strong signal to the European institutions that we want to pursue a welcoming and human-rights based migration and refugee policy. On 25-26 June 2021, we organised a Conference of Mayors in Palermo and online, in cooperation with the Cities of Potsdam and Palermo, launching the first European Alliance of Safe Harbours.
Speakers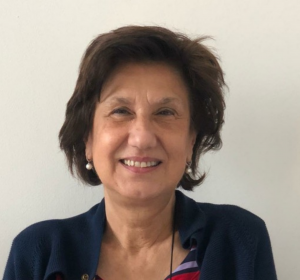 Rita Gentile
Deputy Mayor Siracusa
Rita Gentile, Deputy mayor for inclusion policies and right to housing in the municipality of Syracuse. Worked as director at the Syracuse external criminal execution office, now retired. Active in associations and cooperation both in the social sector and in the field of international cooperation.
26 June, 10.30 CET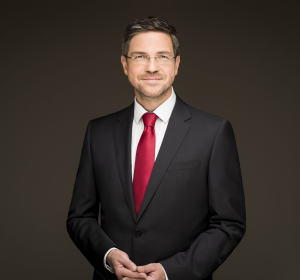 MIKE SCHUBERT
Mayor of Potsdam
Lord Mayor Mike Schubert (Born 3. Februar 1973 in Schwedt/Oder) is a Member of the Social Democratic Party (SPD). 1989 Intermediate school-leaving certificate (Mittlere Reife) in Potsdam. Vocational Training as an Industrial Electronics Technician at GRW GmbH Teltow. Vocational Training as a Retail Management Assistant at Hertie GmbH Berlin. Qualifying examination for studies at Potsdam University. Diploma in Economics and Politics from Potsdam University. Since 28 November 2018 Lord Mayor of the State Capital Potsdam. 09/2016 – 11/2018 Deputy Mayor for Social Affairs, Youth, Health and Order of the State Capital Potsdam. 11/2013 – 08/2016 Head of the Fire Safety, Civil Protection and Rescue Services Section at the Brandenburg Ministry of the Interior.
25&26 June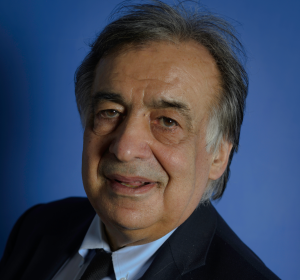 LEOLUCA ORLANDO
Mayor of Palermo
Leoluca Orlando (Palermo, 1 August 1947) is a politician, former lawyer and professor of public law at the University of Palermo. He has been a regional parliamentarian in Sicily, national and European. From 1978 to 1980 he was legal advisor to the President of the Region Piersanti Mattarella. Founder of La Rete, he initiated an innovative political season, in open contrast to the Mafia power, which went down in history as the 'Springtime in Palermo'. During his career, he has written numerous books and essays and has received various national and international awards for his commitment to the fight against the Mafia and racism and for promoting a radical cultural change in the city in the direction of integration and acceptance. In 1985, he was elected Mayor of Palermo for the first time, a post he still holds and has held six times.
25&26 June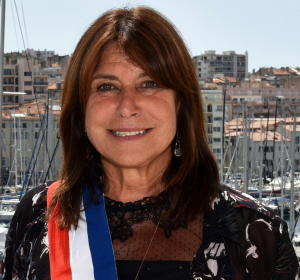 MICHELE RUBIROLA
Deputy Mayor Marseille
Michèle Rubirola has been First Deputy Mayor of Marseille since 21 December 2020. She was elected Mayor of Marseille on 4 July 2020, but decided to leave her position, notably for health reasons, in December 2020. She was the first woman to hold this position. She was born in Marseilles in 1956 and grew up in the working-class district of Rouet, near the stadium of the Olympique de Marseille football team, of which she is still a fan. She studied medicine, a profession she practised until she took up her post. She is responsible for a therapeutic education programme for chronically ill people in socially vulnerable situations, at the Health Insurance prevention centre in the northern districts of Marseille. From the beginning of the 2000s, she worked as a doctor at the Caisse primaire d'assurance maladie des Bouches-du-Rhône.
25 June, 10.45 - 12.00 CET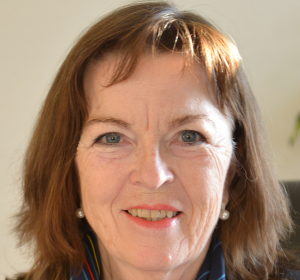 ELVIRA GARBES
Mayor of Trier
Elvira Garbes (born 28. March 1956 in Wallenborn/Rheinland Pfalz) is mayor of the city of Trier as member of the green party. She has Studied social work at the University of Applied Sciences in Cologne, where she graduated with a degree in social work. Until 2018, Garbes has worked with the Youth Welfare Offices, where she became head, as well as at the School Administration Office of the City of Bornheim. As mayor, Garbes holds the departments of social affairs, youth welfare office, schools, sports and education. She has additional training as a trauma counsellor.
26 June, 10.30 – 11.45h CET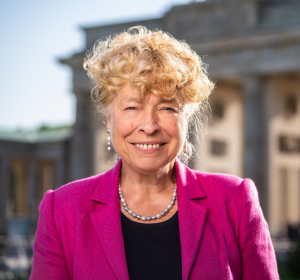 GESINE SCHWAN
Co-founder, shareholder and president of the HUMBOLDT-VIADRINA Governance Platform
Prof. Dr. Gesine Schwan is co-founder, shareholder and president of the HUMBOLDT-VIADRINA Governance Platform. Mrs. Schwan leads the area of ​​the Trialogs. Gesine Schwan is a political scientist. She completed a study of Romance, History, Philosophy and Political Science in Berlin and Freiburg with study stays in Warsaw and Krakow. Since 1972, she has been a member of the SPD, and since 2014 Gesine Schwan has been the chairman of the SPD's foundation committee. Together with other scientists, Gesine Schwan founded the HUMBOLDT-VIADRINA School of Governance in March 2009 and was its president from June 2010-June 2014. Gesine Schwan has received numerous awards, including the 2004 Marion Dönhoff Prize for International Understanding and Reconciliation, and 2006 the Honorary Doctorate of the European University of Florence. She is the bearer of the Order of Merit of the Federal Republic of Germany, of the Order "Bene merito" of the Republic of Poland and of the Honorary Legion of the Republic of France.
25 June, 17.30 – 18.45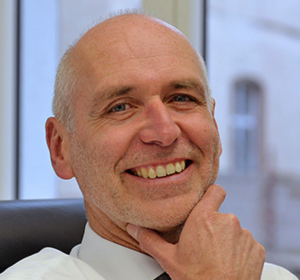 Thomas Weigel
City of Rottenburg am Neckar
My name is Thomas Weigel. I am a government architect and First Mayor of the city of Rottenburg am Neckar and thus a permanent general deputy elected by the municipal council to the Lord Mayor elected by the citizens. The deputy covers all areas of business. The town of Rottenburg am Neckar declared itself a Safe Harbour in 2019 with a unanimous municipal council resolution and was a founding member of the Safe Harbour Cities Alliance in spring 2019. Since then, Rottenburg has supported the state capital Potsdam in coordinating the alliance and coordinates the Safe Harbours of Baden-Württemberg. I personally took part in the delegation visit to Lesbos in March 2020 together with the mayor of Potsdam, Mike Schubert, and I am still deeply shocked by what we had to see and experience there. I hope for a humane reception policy for refugees from a European alliance.
25 June, 10.45 - 12.00 CET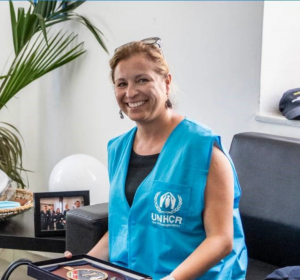 Chiara Cardoletti
UNHCR Representative to Italy
Chiara Cardoletti is UNHCR Representative to Italy, the Holy See and San Marino since June 2020. Her career includes more than 15 years in humanitarian response, policy development and government relations in both emergency and headquarters contexts including East Timor, Iran, Afghanistan, Sudan, Ethiopia, Geneva and Washington. Her extensive experience includes a specialization in international protection, external partnerships, and consensus building.
25th June, 17.30h CET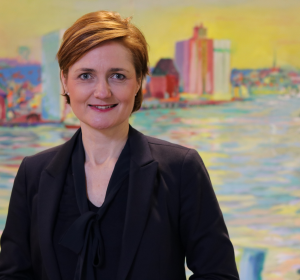 Simone Lange
Mayor of Flensburg
Flensburg declared itself a Safe Harbour in September 2018. In addition, it is a founding member of the "Cities of Safe Harbours" alliance together with 12 other cities. Next to it, together with other cities of the state Schleswig Holstein, Flensburg declared to be reedy to receive refugees from the camp Lipa in Bosnia. "As a Safe Port and member of the Cities of Safe Ports Alliance, we are committed to welcoming people in extreme emergencies. In this respect, we treat a crisis in Bosnia in the same way as a crisis in the Mediterranean. I see no reason to differentiate," says Flensburg's mayor Simone Lange.
25 June, 10.45 - 12.00 CET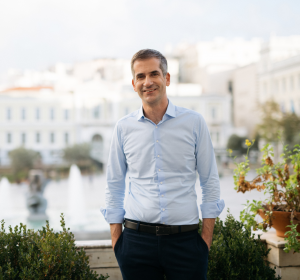 Kostas Bakoyannis
Mayor of Athens
Kostas Bakoyannis is Mayor of Athens. He served as Governor of Central Greece from 2014 to 2019 and as Mayor of Karpenissi, from 2011 to 2014. Βorn in 1978 in Athens, he graduated from Millfield School (UK) in 1996 before going to Brown University (USA) to study History and International Relations. He continued with postgraduate studies in Public Policy, with a specialization in Macroeconomics, at Harvard's John F. Kennedy School of Government (USA). He holds a Ph.D.  in Political Science and International Relations, from the University of Oxford (2019). He has worked at the Greek Ministry of Foreign Affairs and as executive manager in the private sector in Athens. He has also held positions in the European Parliament in Brussels and the World Bank in Kosovo. He is a council member of the European Council on Foreign Relations and a Greek Leadership Council member of the United Nations Sustainable Development Solutions Network (SDSN).
25 June, 9.15 - 10.45 CET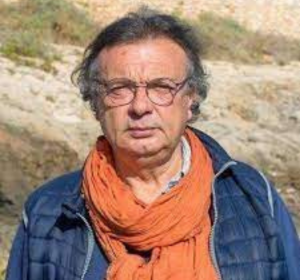 Salvatore Martello
Mayor of Lampedusa
25 June, 10.45 - 12.00 CET & 26 June 14.00 - 15.15 CET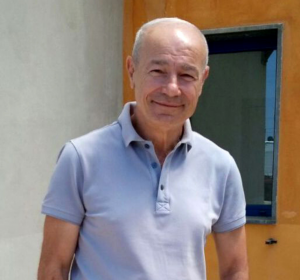 Roberto Ammatuna
Mayor of Pozzallo
Dr Roberto Ammatuna born in Pozzallo in 1952; married to Prof. Armenia Patrizia with two sons Alessandro and Giuseppe; Former Mayor of Pozzallo from 19.12.1997 to May 2007. Graduated in Medicine and Surgery at the University of Catania on October 1978. Head of the Operative Unit of Acceptance and Emergency Medicine and Surgery - Emergency Department of the Ospedale Maggiore di Modica - ASP of Ragusa. Municipal Councillor of the Municipality of Pozzallo from 1975 to 1994. Municipal Councillor for Budget and Finance at Pozzallo Municipality in 1984. Municipal Councillor for Tourism and Entertainment at Pozzallo Municipality in 1989. Repeatedly member of competition committees at the Municipality of Pozzallo for 7th and 8th level functional qualifications. As mayor, he received the Gianfranco Merli National Environmental Award in Rome on 18 December 2001, organised by the Movimento Azzurro Environmental Protection Association.
25 June, 10.45 - 12.00 CET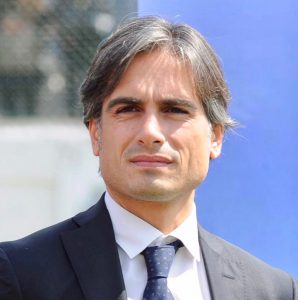 Giuseppe Falcomatà
Mayor of Reggio Calabria
Giuseppe Falcomatà was born in Reggio Calabria on 18 September 1983. In 2001 he graduated from the Liceo Classico "Tommaso Campanella". He continued his studies at the "Mediterranea" University of Reggio Calabria, graduating in 2004 with a degree in Legal Sciences, and obtaining a Master's Degree in Law in 2006. In 2008 he graduated in Public Administration Studies from the School of Specialisation in Public Administration Studies (S.P.I.S.A.) in Bologna. In 2010 he qualified as a lawyer.
25 June, 10.45 - 12.00 CET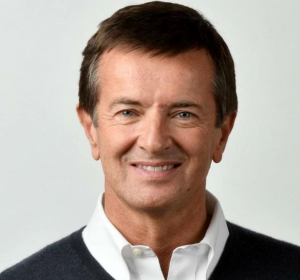 Giorgio Gori
Mayor of Bergamo
Mayor of Bergamo and member of the Democratic Party, re-elected in the first round in 2019, after a previous mandate in the five-year period 2014-2019. He has master degree in architecture and he worked as a journalist: in 1984 he started his activity at ReteQuattro television station; from 1991 to 1999 he was Director of Canale5 and Italia1. He is the founder of the TV production company "Magnolia", which specializes in the development and production of original formats for television and interactive media. In 2012 he founded the InNovaBergamo Association, with the aim of exploring the issues concerning the present and future of the city of Bergamo, deciding later to devote himself actively to politics.
25 June, 10.45 - 12.00 CET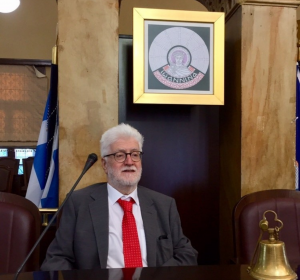 Moses Elisaf
Mayor of Ioannina
Professor Elisaf was born in 1954 in Ioannina, Greece. He graduated from the School of Medicine, University of Athens in 1979. He worked at the Institute of Lipids and Atherosclerosis Research, Sheba Medical Center, Tel Hashomer, Sackler School of Medicine, University of Tel-Aviv, Israel (1993-1994). He was Professor of Internal Medicine in the University of Ioannina, Medical School (Ioannina, Greece) and Director of the 2nd Department of Internal Medicine.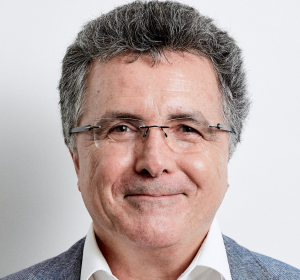 Gerhard Mayer
City of Munich
I am the representative of the City of Munich by order of Dieter Reiter the Mayor of Munich. I am the chief officer of the department for habitation and migration. An important part of my department is responsible for the support of migrant integration. Born at 10th March 1962 i was working as CFO for a Munich NGO – the Munich Youth Council – for a long time. I have studied business-management in Kaiserslautern and graduated as Master of Arts Supporting Refugees was always a part of my business. I am the speaker of the Bavarian Citys which have decided to be a part of "Städte Sicherer Häfen" and welcome refugees from the sea.
25 June, 9.15 - 10.45 CET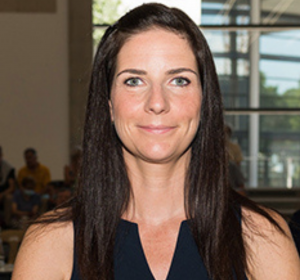 AGATHE FORT
City of Villeurbanne
Agathe Fort is the, deputy mayor of Villeurbanne in charge of inclusive city and fight against inequalities.
25 June, 9.15 - 10.45 CET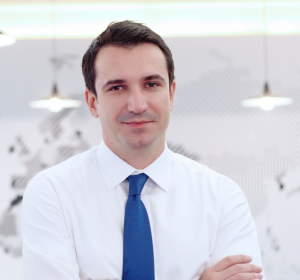 Erion Veliaj
Mayor of Tirana
Erion Veliaj was re-elected as Mayor of Tirana in June 2019. His first term in office is marked by an urban transformation of the city, oriented towards the implementation of child-friendly policies as part of his vision of giving the city back to the citizens. Prior to his tenure, Veliaj served as a Member of Parliament of Albania and Minister of Social Welfare and Youth from 2013 through 2015. Veliaj was also the leader and founder of the youth movement "MJAFT", a civic organization which gained huge popularity for inspiring peaceful protest since its creation in 2003. Veliaj has also worked with several international humanitarian organizations in the Americas, Eastern Africa and Kosovo.
25 June, 9.15 - 10.45 CET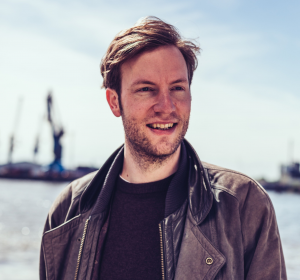 Damian Boeselager
Member of the European Parliament
Damian Boeselager is a Member of the European Parliament. He holds degrees in Philosophy & Economics from University of Bayreuth and a dual-Master in Public Administration from the Hertie School of Governance and Columbia University's SIPA in New York City. Damian co-founded Volt - a pan-european, progressive and pragmatic Europe-wide movement with the aim of reforming the European continent and solving the big challenges of our time, together. In the European Parliament, Damian focuses on creating a real European parliamentary democracy, creating the framework for a competitive and innovative European economy with a focus on data policy and AI, establishing paths for legal migration, and setting up a common, fair and fast European asylum system.
25 June, 15.30 - 17.00 CET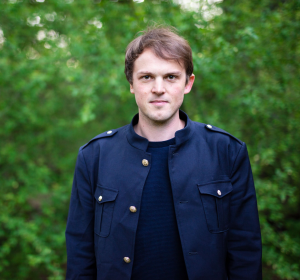 ERIK MARQUARDT
Member of the European Parliament
Erik Marquardt is a Member of the European Parliament in the Greens/EFA Group. His main topics are flight, migration and development cooperation. Before becoming an MEP, he worked as a photographer and was involved in the party council of Bündnis 90/Die Grünen from 2015 - 2019.
25 June, 17.30 – 18.45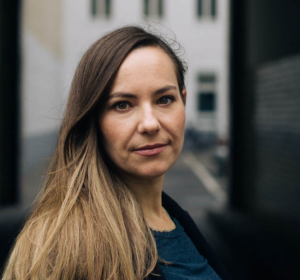 MALISA ZOBEL
Program director of the Municipal Integration and Development Initiative (MIDI)
Malisa Zobel studied cultural and political science in Potsdam, Berlin, Amsterdam and Durham, North Carolina. Her recent projects at the HUMBOLD-VIADRINA Governance Platform have focused on strengthening the dialogue and co-creation between civil society and municipalities, new formats of participation at the local level and developing policy proposals on how to decentralize EU asylum & refugee policy. She is a founding member of the 'From the Sea to the City' alliance and an expert on migration and asylum policies, having widely published on these issues. She earned her PhD and taught as a lecturer at the Chair of Comparative Politics at the European University Viadrina in the field of party research and migration policy and worked in several research projects, among them a project on the influence of the populist radical right in Central and Eastern Europe.
26 June, 12.00 – 13.15 CET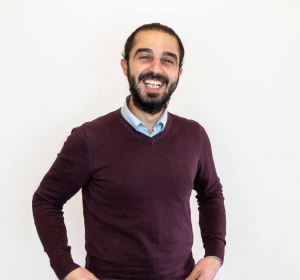 Tareq Alaows
Seebruecke
Lawyer and expert on asylum and migration policy, active with and co-founder of Seebrücke. He has lived in Germany since 2015 and works in counseling refugees on asylum and residence law.
26 June, 10.30 CET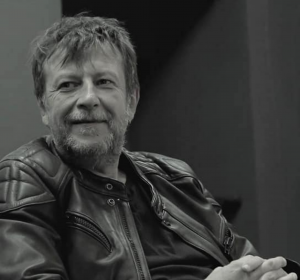 Luca Casarini
Mediterranea & From Sea to City representative
Luca Casarini, 54 years old, is since 2018 head of mission for Mediterranea Saving Humans, on board "Mare Jonio", the first italian-flagged civilian rescue vessel. He is an activist in social movements, participated in the mobilization of Seattle in 1999 and Genoa in 2001, and has been present in many international initiatives and missions in Palestine, Chiapas, Turkey, Balkan countries, and Argentina. For his rescue activities at sea he is investigated for aiding and abetting illegal immigration by the Public Prosecutor's Office of Ragusa (Sicily).
25 June, 12.30h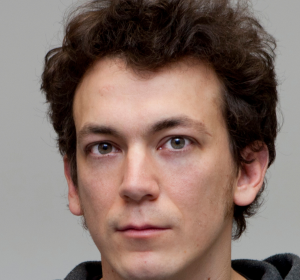 Christian Jakob
Author and editor at the daily newspaper TAZ in Berlin
Christian Jakob, 42, is an editor at the daily newspaper TAZ in Berlin. He has published a number of books and other publications on the topic of flight and migration. Jakob is the author of an arte documentary on the expansion of the EU border regime in the Sahel, and most recently several public broadcasters in Germany broadcast his radio feature "Unsere fremden Grenzen." For Seebrücke, the Rosa Luxemburg Foundation and the Heinrich Böll Foundation, he wrote city and country profiles on Germany and Switzerland for the "Moving Cities" map.
25 June, 15.30 – 17.00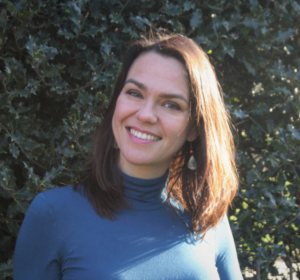 Nina Walch
Rights & Democracy campaigner for the Green/EFA Group in the European Parliament
Nina Walch is an Austrian human rights professional, with a specialisation in international humanitarian law. Over the past 15 years, she has developed strategies and campaings in order to influence decision makers, raised awareness through social media, press and public actions, enabled active participation of stakeholders and encouraged action among the broader public. Amongst others, she has been working as a human rights campaigner for Amnesty International France and Migration Policy Group, and is now a Rights & Democracy campaigner for the Green/EFA Group in the European Parliament, where she focuses on migration and transparency issues.
25 June, 15.30 - 17.00 CET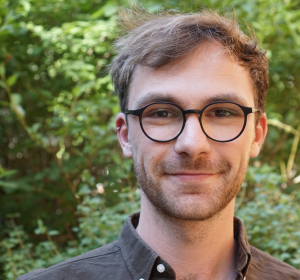 Johannes Krabbe
Municipal Integration and Development Initiative (MIDI) at HUMBOLDT-VIADRINA Governance Platform
Johannes Krabbe is project assistant to the Municipal Integration and Development Initiative (MIDI) at HUMBOLDT-VIADRINA Governance Platform. Working at the intersection of European Migration policy and urban development, the initiative promotes a concept of decentralized refugee reception placing municipalities and local participatory processes at the center. Prior to his current position, Johannes has worked at the University of Amsterdam and the University of Kassel on matters of refugee integration and urban research and has interned at the Institut Solidarische Moderne in Berlin.
25 June, 15.30 - 17.00 CET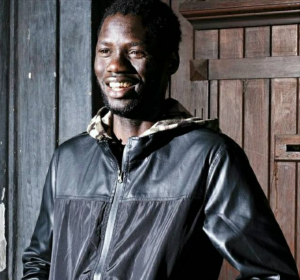 Batch Mballow
Member of the Gambian Association in Palermo
I am Batch Mballow from Gambia. I arrived in Europe (Italy) in 2016. I am a cultural mediator and currently studying nursing at the University of Palermo
26 June, 15.30 – 16.45h CET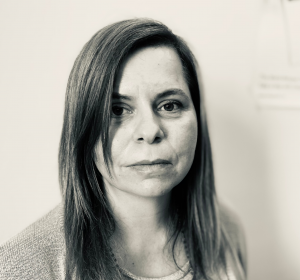 Maria Develaska
City of Thessaloniki
Mrs. Maria Develaska is the coordinator of the project "REACT", which is a synergy of Municipalities, NGOs and Development Agencies.
26 June, 10.30 – 11.45h CET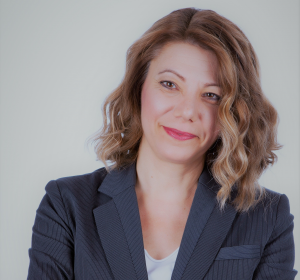 Virginia Politi
City of Thessaloniki
Mrs. Virginia Politi is the Head of the Immigrant and Refugee Support and Integration Department of the Municipality of Thessaloniki and has actively participated in the designing of the municipal urban strategy since 2015 and in the implementation planning of the project "REACT".
26 June, 10.30 – 11.45h CET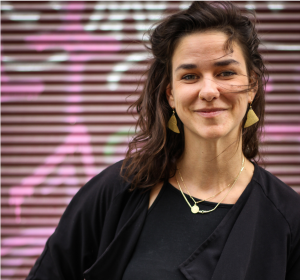 Vera Deleja-Hotko
Investigative Journalist focussing on frontex
Vera Deleja-Hotko is an investigative journalist working for the German NGO Fragden Staat, who has specialised in requesting files under the Freedom of Information Act. She researches about migration, social inequality and right-wing extremism using also OSINT techiniques. She was part of the journalistic team that published the Ibiza-Affair that led to the collapse of the Austrian governing coalition. In 2020 she gathered a group of journalists and researchers to investigate the militarization of the EU's external borders and the role of Frontex in it. Among other things, one publication was the Frontex-Files.
26 June, 15.30 – 16.45h CET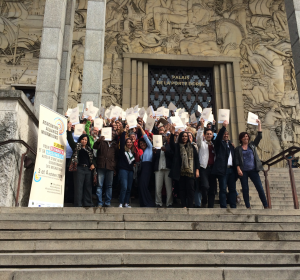 LÉA ENON-BARON
ANVITA
Léa Enon-Baron is national coordinator of the ANVITA, a French network of local governments about unconditional welcome of people on their territories. ANVITA is the co-founder, with the OCU (Organization for Universal Citizenship), of the Alliance Migrations, an alliance between local authorities and civil society for an alternative governance of migrations at national, European and international level. Alliance Migrations supports From the Sea to the City's initiative as a complementary work that must be done in Europe.
26 June, 10.30 – 11.45h CET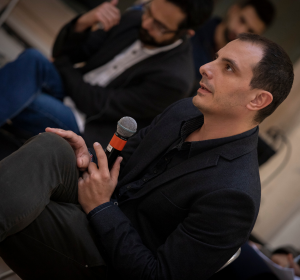 NIKOS PAPAKOSTAS
Inter Alia
Nikos is a political scientist and one of the founders of Inter Alia. He has authored, fund-raised and organised transnational civic initiatives in the fields of political participation, education, youth, culture and remembrance. He regularly participates in the development, planning and delivery of educational programmes, leads workshops and gives lectures to students, youth workers and project managers. He is scriptwriter and producer of short and long documentary movies and videos and has led the production of international exhibitions and film festivals. Nikos is co-editor of two cross-disciplinary collective volumes on contemporary European politics and societies while his research and policy analyses have been published in journals, books and magazines.
25 June, 15.30 – 17.00 CET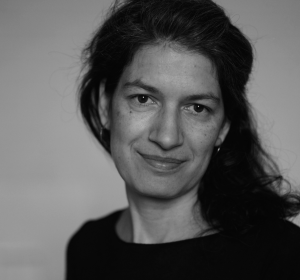 LAURA COLINI
Moderator & Member From the Sea to the City
Laura Colini holds a PhD habil. in Urban, Regional and Environmental studies. Her work covers topics related to EU urban policies, migration, housing. She has been working as an academic in Italy, Germany, France, UK, and USA. Currently works as senior policy expert on social and urban policies for the EU COM (URBACT, UIA, EU Urban Agenda). Co-founder of Tesserae, Urban Social Research in Berlin member of the artist collective Oginoknauss and of the International Network for Urban Research and Action INURA.
26 June, 10.30 – 11.45h CET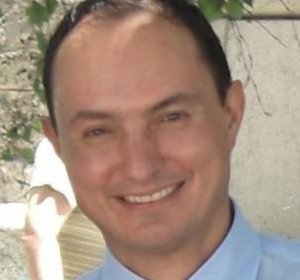 INTI BERTOCCHI
City of Bologna
Scientific coordinator at New Citizenships and Districts Area, Municipality of Bologna. Inti Bertocchi started his career as engineer and urban planner at the Urban Planning Department and acquired other job skills within the Municipality of Bologna working at the Sustainability Office (Environment Department), Innovation of Housing Policies Office (Housing Policies Department) and Institute for Social Inclusion (New Citizenships and Districts Department). He is currently the Head of the Networking and Community Building Office at Savena District. Here he promotes community care and social innovation collaborating with civil society and Third Sector organizations.
26 June, 12.00 – 13.15 CET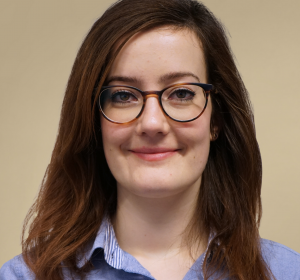 KATHARINA BAMBERG
Policy Advisor Migration & Integration, Eurocities
Katharina Bamberg is Policy Advisor for migration and integration at Eurocities, the leading network of major European cities. She is responsible for the network's policy work related to migrant integration and diversity in cities and manages the city working group on migration and integration, including through mutual learning and capacity building activities. Prior to Eurocities, Katharina worked as a policy analyst at the European Policy Centre, researching issues related to the Common European Asylum System, resettlement, relocation, integration, and discourses on migration. She also worked at the Odysseus Academic Network for Legal Studies on Immigration and Asylum in Europe at the Université Libre de Bruxelles. Katharina holds a master's degree in global migration from University College London (UCL), where she specialised on the intersections of forced migration, gender and agency, and a bachelor's degree in European Studies from Maastricht University.
26 June, 12.00 – 13.15 CET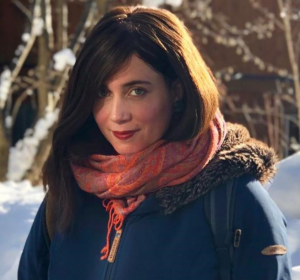 SARA MIELLET
Researcher at Utrecht University
SARA MIELLET is a Ph.D. researcher at Utrecht University and a member of the Cities of Refuge research project. Within this project, her research examines the relevance of international human rights for the reception and inclusion of refugees and irregular migrants in different Dutch and German municipalities. Previously, Sara was involved as a researcher and activist in supporting and mapping the emergence of municipal refugee solidarity campaigns in the Netherlands. She has a longstanding interest in the interplay between dispersal policies and freedom of movement and right to residence. Within the Moving Map Project, her research focuses on refugee solidarity campaigns and exemplary progressive approaches of Dutch cities, such as Amsterdam, Utrecht and Tilburg.
25 June, 15.30 – 16.45h CET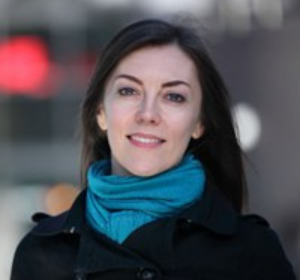 VICKI SQUIRE
University of Warwick
Professor of International Politics, University of Warwick. Vicki Squire is Professor of International Politics at the Department of Politics and International Studies, University of Warwick. Her research explores the politics of migration, displacement, asylum and solidarity activism across various contexts. She is Co-Editor of the journal International Political Sociology and author of several books, including most recently Europe's Migration Crisis (2020, Cambridge University Press) and Reclaiming Migration (2021, Manchester University Press).
25 June, 15.30 - 17.00 CET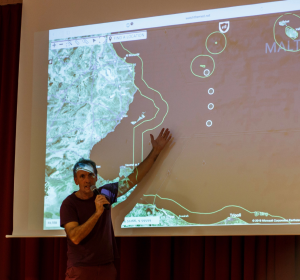 HAGEN KOPP
Alarm Phone Representative
Hagen Kopp has been active for freedom of movement for about 30 years, starting with a local counseling office in Hanau (near Frankfurt/Main) for refugees in 1991. He was a co-founder of the no one is illegal network in Germany in 1997 and he participated in many noborder camps and anti-deportation actions since this time. As a member of Welcome to Europe (founded 2009) and WatchTheMed Alarm Phone (founded 2014) he contributed to the Palermo Charter Platform Process by co-organizing its first meeting in May 2018. Transborder networking for an open mediterranean space and daily struggles for the right to move all over Europe and beyond remains his main practice and vision at the same time.
Networking Session (26th)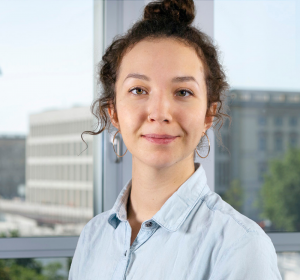 ALINA LYAPINA
Seebruecke
Alina Lyapina is an activist from Seebruecke, a grassroots movement for municipal reception of refugees active in Germany, Switzerland and Austria. She´s been working extensively on various European networking projects in the last years and is one of the co-founders of "From the Sea to the City".
25 June, 17.30 – 18.45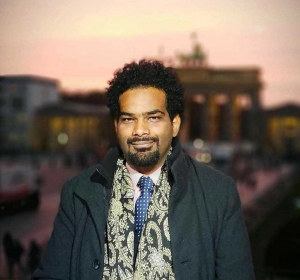 MUHAMMAD al-KASHEF
Alarm Phone Representative
Kashef is a member of Watch The Med Alarm Phone, a human rights lawyer and migration researcher, worked for the Egyptian Initiative for Personal Rights (EIPR), for monitoring and documenting human rights violations and state violence during heightened political conflict in the country. Also, he is a co-founder of Refugees' Solidarity Movement in Alexandria in which he developed a deeper specialization in the sociopolitical and economic situation of refugees. He is a legal expert, a researcher and a consultant with years of experience working alongside refugees and migrants, and monitoring the trajectories of irregular migration from North African countries through the Mediterranean sea. He has a long experience with community organizing and building capacities with the human rights arena, he founded the 'In-Exile' initiative in Berlin as well he is a member of the migrants network "We' ll Come United".
25 June, 17.30 – 18.45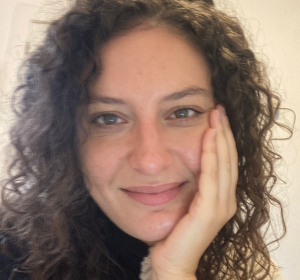 LAURA SALZANO
Expert in EU law
Laura Salzano, specialized in EU Law and Migration Law. She received her Degree at the University of Messina (J.D.) and then obtained the Diploma in Advanced European Studies from the European College and a Master in Advanced European Studies (LL.M.) from the University of Parma in Italy. Her working experiences include serving as a policy advisor at the European Parliament. Her main interests concern EU migration law and policies, public liability, Frontex and human rights. She is currently working at Stop Mare Mortum as a researcher on a project on refugee protection at external borders. She is currently pursuing a Ph.D. in Constitutional Law at the University of Barcelona in Spain, where she has been awarded a three-years scholarship to complete her dissertation. She is a member of the research group on migrants' rights (GESDI) and collaborates with the Observatory of Public Law.
26 June, 15.30 – 16.45h CET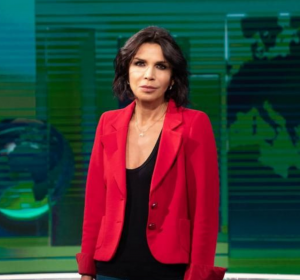 MARIA CUFFARO
Journalist
Maria Cuffaro (born 18 August 1964 in Rome) is an Italian journalist and host of TG3. She discovered a passion for journalism collaborating with il Manifesto, L'Espresso, Events and Chanel 4. She has been listed in the Register of Professional Journalists since 29 October 1992.
25 June, moderator round tables of mayors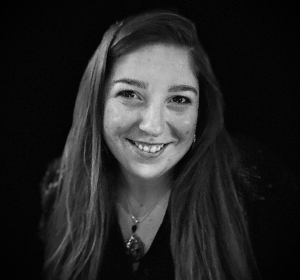 SARA CRETA
Journalist
Sara Creta is a documentary journalist and Marie-curie research fellow at the Institute for Future Media Democracy and Society in Dublin. Over the past years, she documented on-the-ground conditions in forced migration situations, human rights violations, crisis management and cultures in transition. Sara has worked with human rights organisations and communities in Nigeria, Sudan, Ethiopia, Bangladesh, DRC, Libya, Chad, Cameroon, Morocco, Tunisia, the Gaza Strip and on a rescue ship in the Mediterranean. Her latest documentary, Libya no escape from hell for ARTE will premiere this autumn.
25 June, 15.30 – 16.45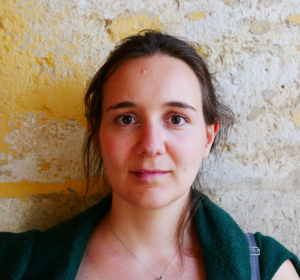 BERENICE GAUDIN
Advocacy officer Sea Watch
Bérénice Gaudin is spokeswoman for strategic litigation and air cases at Sea-Watch. She has personally participated in Sea-Watch air and sea missions. She specialises in human rights, law of the sea and migration law.
26 June, 15.30 – 16.45h CET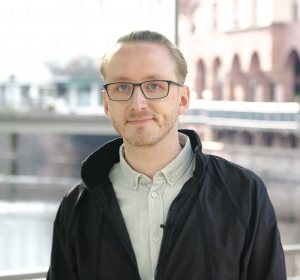 CHRISTIAN SCHMIDT
Europe Must Act & FSTC Rep.
Christian Schmidt is an activist and member of Europe Must Act (EMA), a grassroots movement started by volunteers on the Aegean islands in March 2020. After volunteering in one of the camps on the Aegean islands, Christian joined EMA in May 2020 and is a co-founder of the EMA chapter in Germany, as well as working as a press and campaign coordinator for EMAs European team. As an activist and volunteer Christian gained a broad knowledge about the policies and the situation of refugees and asylum seekers in camps and detention centers in Europe and Germany over the years. He worked with refugees and campaigned at different points in their journey, from the point people enter Europe on the Aegean islands, through the regional reception centres in Germany and finally in their own homes. He's also involved in campaigns against detention pending deportation in Germany.
26 June, 14.00 - 15.15 CET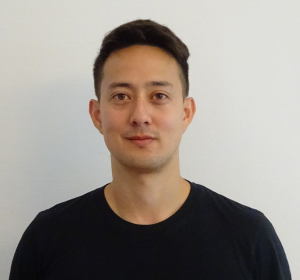 MAURICE STIERL
Civil MRCC project
Dr Maurice Stierl is a member of the WatchTheMed Alarm Phone network and works as a researcher at the University of Warwick. Before, he was an Assistant Professor in Comparative Border Studies at the University of California, Davis. His research focuses on migration struggles in contemporary Europe and (northern) Africa and is broadly situated in the fields of International Political Sociology, Political Geography, and Migration, Citizenship & Border Studies. His book 'Migrant Resistance in Contemporary Europe' was published by Routledge in 2019.
26 June, 14.00 - 15.15 CET
Who we Are
This initiative is launched by the Consortium of From the Sea to the City