FROM SEA TO CITY
About
From the Sea to the City Consortium announces a new date for a hybrid Conference of Cities on 25-26 June 2021 online and in Palermo, in cooperation with the Cities of Potsdam and Palermo. The conference will continue the discussions started online throughout 2020 and will host online and physical discussions between Mayors and city representatives from all over Europe that have shown their willingness to uphold fundamental refugees' and migrants' rights.
From the Sea to the City aims to join forces to reimagine the European stance on migration with cities and human rights at the center. With this vision we want to send a strong signal to the European institutions that we want to pursue a welcoming and human-rights based migration and refugee policy.
Speakers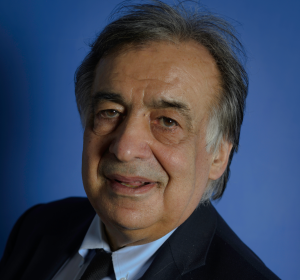 LEOLUCA ORLANDO
Mayor of Palermo
Leoluca Orlando (Palermo, 1 August 1947) is a politician, former lawyer and professor of public law at the University of Palermo. He has been a regional parliamentarian in Sicily, national and European. From 1978 to 1980 he was legal advisor to the President of the Region Piersanti Mattarella. Founder of La Rete, he initiated an innovative political season, in open contrast to the Mafia power, which went down in history as the 'Springtime in Palermo'. During his career, he has written numerous books and essays and has received various national and international awards for his commitment to the fight against the Mafia and racism and for promoting a radical cultural change in the city in the direction of integration and acceptance. In 1985, he was elected Mayor of Palermo for the first time, a post he still holds and has held six times.
25&26 June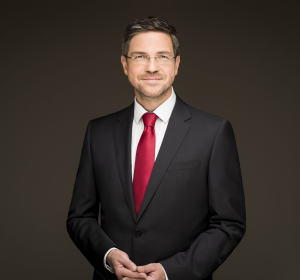 MIKE SCHUBERT
Mayor of Potsdam
Lord Mayor Mike Schubert (Born 3. Februar 1973 in Schwedt/Oder) is a Member of the Social Democratic Party (SPD). 1989 Intermediate school-leaving certificate (Mittlere Reife) in Potsdam. Vocational Training as an Industrial Electronics Technician at GRW GmbH Teltow. Vocational Training as a Retail Management Assistant at Hertie GmbH Berlin. Qualifying examination for studies at Potsdam University. Diploma in Economics and Politics from Potsdam University. Since 28 November 2018 Lord Mayor of the State Capital Potsdam. 09/2016 – 11/2018 Deputy Mayor for Social Affairs, Youth, Health and Order of the State Capital Potsdam. 11/2013 – 08/2016 Head of the Fire Safety, Civil Protection and Rescue Services Section at the Brandenburg Ministry of the Interior.
25&26 June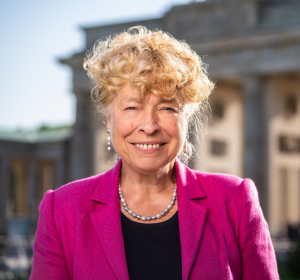 GESINE SCHWAN
Co-founder, shareholder and president of the HUMBOLDT-VIADRINA Governance Platform
Prof. Dr. Gesine Schwan is co-founder, shareholder and president of the HUMBOLDT-VIADRINA Governance Platform. Mrs. Schwan leads the area of ​​the Trialogs. Gesine Schwan is a political scientist. She completed a study of Romance, History, Philosophy and Political Science in Berlin and Freiburg with study stays in Warsaw and Krakow. Since 1972, she has been a member of the SPD, and since 2014 Gesine Schwan has been the chairman of the SPD's foundation committee. Together with other scientists, Gesine Schwan founded the HUMBOLDT-VIADRINA School of Governance in March 2009 and was its president from June 2010-June 2014. Gesine Schwan has received numerous awards, including the 2004 Marion Dönhoff Prize for International Understanding and Reconciliation, and 2006 the Honorary Doctorate of the European University of Florence. She is the bearer of the Order of Merit of the Federal Republic of Germany, of the Order "Bene merito" of the Republic of Poland and of the Honorary Legion of the Republic of France.
25 June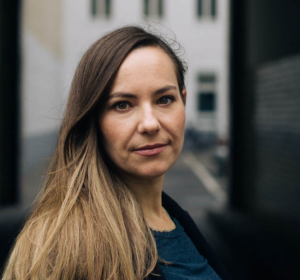 MALISA ZOBEL
Program director of the Municipal Integration and Development Initiative (MIDI)
Malisa Zobel studied cultural and political science in Potsdam, Berlin, Amsterdam and Durham, North Carolina. Her recent projects at the HUMBOLD-VIADRINA Governance Platform have focused on strengthening the dialogue and co-creation between civil society and municipalities, new formats of participation at the local level and developing policy proposals on how to decentralize EU asylum & refugee policy. She is a founding member of the 'From the Sea to the City' alliance and an expert on migration and asylum policies, having widely published on these issues. She earned her PhD and taught as a lecturer at the Chair of Comparative Politics at the European University Viadrina in the field of party research and migration policy and worked in several research projects, among them a project on the influence of the populist radical right in Central and Eastern Europe.
25&26 June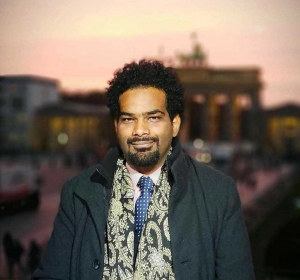 MUHAMMAD al-KASHEF
Alarm Phone Representative
Kashef is a member of Watch The Med Alarm Phone, a human rights lawyer and migration researcher, worked for the Egyptian Initiative for Personal Rights (EIPR), for monitoring and documenting human rights violations and state violence during heightened political conflict in the country. Also, he is a co-founder of Refugees' Solidarity Movement in Alexandria in which he developed a deeper specialization in the sociopolitical and economic situation of refugees. He is a legal expert, a researcher and a consultant with years of experience working alongside refugees and migrants, and monitoring the trajectories of irregular migration from North African countries through the Mediterranean sea. He has a long experience with community organizing and building capacities with the human rights arena, he founded the 'In-Exile' initiative in Berlin as well he is a member of the migrants network "We' ll Come United".
25 June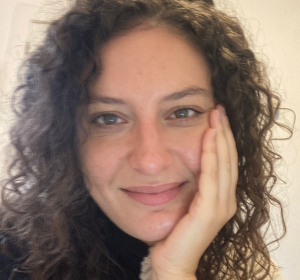 LAURA SALZANO
Expert in EU law
Laura Salzano, specialized in EU Law and Migration Law. She received her Degree at the University of Messina (J.D.) and then obtained the Diploma in Advanced European Studies from the European College and a Master in Advanced European Studies (LL.M.) from the University of Parma in Italy. Her working experiences include serving as a policy advisor at the European Parliament. Her main interests concern EU migration law and policies, public liability, Frontex and human rights. She is currently working at Stop Mare Mortum as a researcher on a project on refugee protection at external borders. She is currently pursuing a Ph.D. in Constitutional Law at the University of Barcelona in Spain, where she has been awarded a three-years scholarship to complete her dissertation. She is a member of the research group on migrants' rights (GESDI) and collaborates with the Observatory of Public Law.
26 June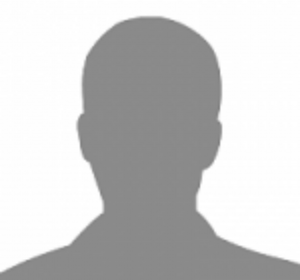 MARIA CUFFARO
Journalist
Maria Cuffaro (born 18 August 1964 in Rome) is an Italian journalist and host of TG3. She discovered a passion for journalism collaborating with il Manifesto, L'Espresso, Events and Chanel 4. She has been listed in the Register of Professional Journalists since 29 October 1992.
25 June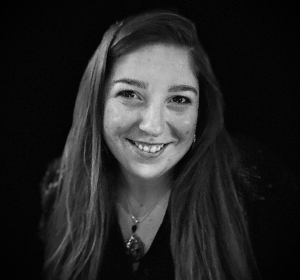 SARA CRETA
Journalist
Sara Creta is a documentary journalist and Marie-curie research fellow at the Institute for Future Media Democracy and Society in Dublin. Over the past years, she documented on-the-ground conditions in forced migration situations, human rights violations, crisis management and cultures in transition. Sara has worked with human rights organisations and communities in Nigeria, Sudan, Ethiopia, Bangladesh, DRC, Libya, Chad, Cameroon, Morocco, Tunisia, the Gaza Strip and on a rescue ship in the Mediterranean. Her latest documentary, Libya no escape from hell for ARTE will premiere this autumn.
26 June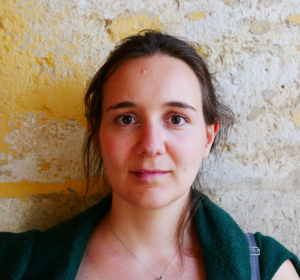 BERENICE GAUDIN
Advocacy officer Sea Watch
Bérénice Gaudin is spokeswoman for strategic litigation and air cases at Sea-Watch. She has personally participated in Sea-Watch air and sea missions. She specialises in human rights, law of the sea and migration law.
26 June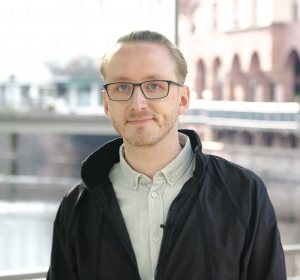 CHRISTIAN SCHMIDT
Europe Must Act & FSTC Rep.
Christian Schmidt is an activist and member of Europe Must Act (EMA), a grassroots movement started by volunteers on the Aegean islands in March 2020. After volunteering in one of the camps on the Aegean islands, Christian joined EMA in May 2020 and is a co-founder of the EMA chapter in Germany, as well as working as a press and campaign coordinator for EMAs European team. As an activist and volunteer Christian gained a broad knowledge about the policies and the situation of refugees and asylum seekers in camps and detention centers in Europe and Germany over the years. He worked with refugees and campaigned at different points in their journey, from the point people enter Europe on the Aegean islands, through the regional reception centres in Germany and finally in their own homes. He's also involved in campaigns against detention pending deportation in Germany.
26 June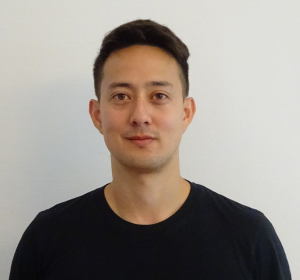 MAURICE STIERL
Watch the Med Alarm Phone
Dr Maurice Stierl is a member of the WatchTheMed Alarm Phone network and works as a researcher at the University of Warwick. Before, he was an Assistant Professor in Comparative Border Studies at the University of California, Davis. His research focuses on migration struggles in contemporary Europe and (northern) Africa and is broadly situated in the fields of International Political Sociology, Political Geography, and Migration, Citizenship & Border Studies. His book 'Migrant Resistance in Contemporary Europe' was published by Routledge in 2019.
26 June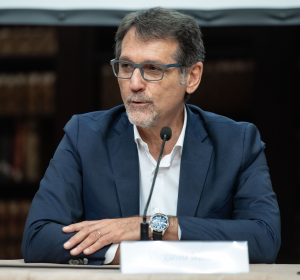 VIRGINIO MEROLA
Mayor of Bologna
Virginio Merola graduated from the University of Bologna majoring in Philosophy. In 1989 he was appointed regional secretary of the Local Governments' League, the Italian association of Municipalities, Provinces and Regions. His political commitment in the city government started in 1995, when he was elected President of the Savena District of Bologna for two subsequent terms. In June 2004 he was elected member of Bologna City Council and soon afterwards he was appointed Deputy Mayor in charge of Urban Planning and Housing. From July 2009 until February 2011 Virginio Merola was President of the Provincial Council of Bologna and in May 2011, having run as the candidate of the Italian Democratic Party, he was elected Mayor of Bologna, with more than 50% of votes at the first ballot. Since January 2015 he is also Mayor of Bologna Metropolitan City.
25 June
Who we Are
This initiative is launched by the Consortium of From the Sea to the City